The award-winning Stokke Xplory makes it possible for parents to interact with their child in a way that other pushchairs are unable to copy. Their vision, "in the best interest of the child" is at the core of Stokke's product innovation, development and production.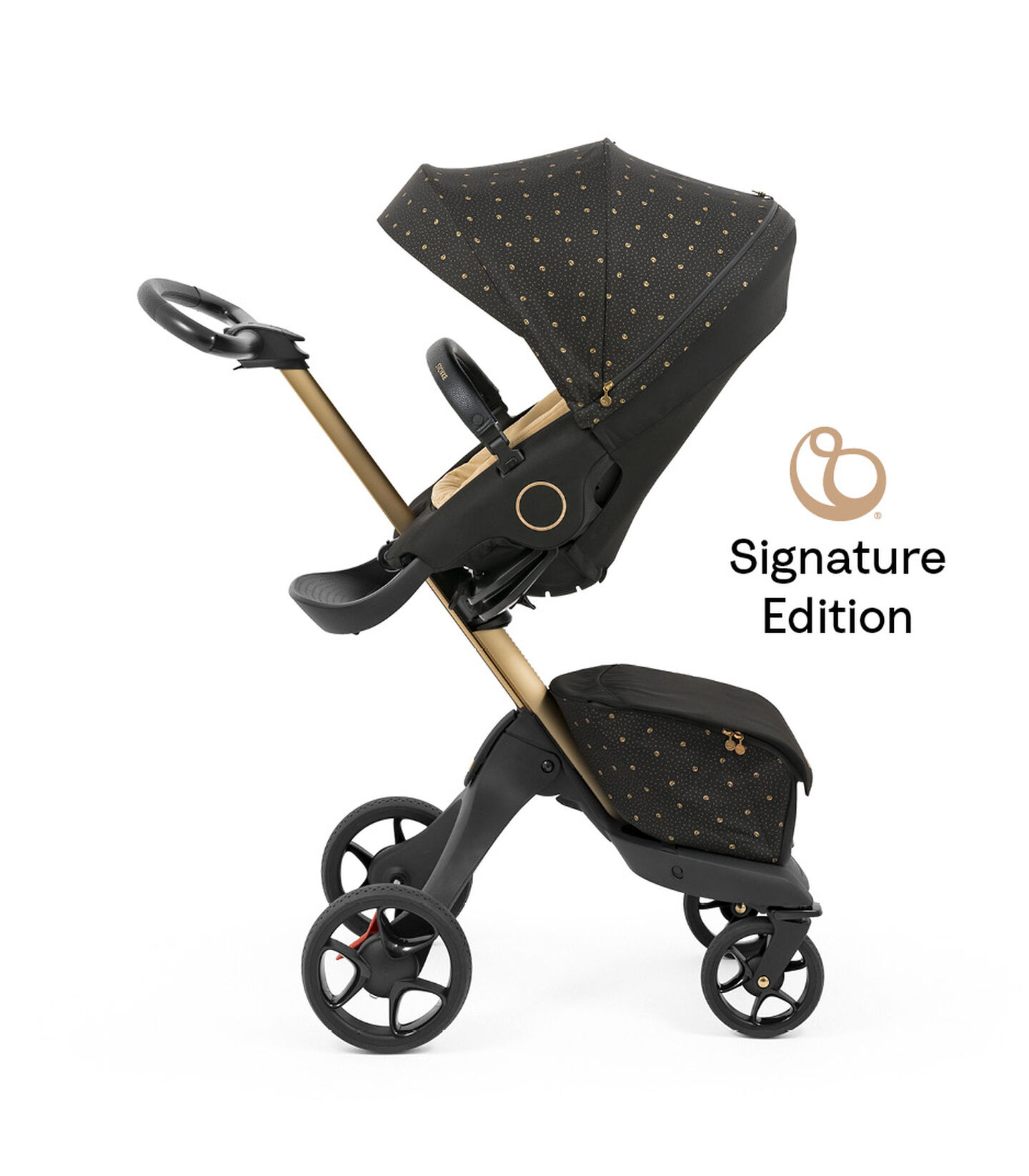 The Xplory has been designed to stimulate child development by allowing the bond between parent and child to develop through strong visual contact and interaction. The Stokke Xplory has a unique high seat that elevates your baby to not only improve contact with you, but to see and share your perspective on the world and not what's is taking place-around your feet.
Fashion, convenience and versatility come together in this pushchair. The Xplory's unique design enables it to grow with you and your baby and can change as your baby's needs change. As a result of this, you can elevate your baby for better parent-baby interaction while they are still young and let them face the world when they are older.
The Xplory's seat is well designed and can be stokke attached in a number of positions to allow adjustment to your baby's needs. The seat can be either rear or front facing with the angle of the seat also adjustable. It can be upright for the active, reclined for resting, or completely reclined for sleeping.
The footrest is yet another awesome feature of the Stokke Xplory pushchair, confirmation that they have your child's comfort in mind. It is adjustable so your child can have supported feet no matter what their height. The seat depth can also be adjusted, making for extremely versatile configurations to perfectly fit any child's size. Your child will be a lot more comfortable without dangling legs and free to alter his/her seating position with the support of the footrest. A correctly adjusted footrest not only supplies comfort but also aids the development of healthy bones, muscles and joints.
The Stokke Xplory has sturdy soft rubber tyres with micro air capsules reduce shock and friction with no risk of nasty punctures. The front non-locking swivel wheels allow manoeuvrability in tight spaces. It's larger rear wheels are easily removed and allow you to go into 2-wheel mode whilst navigating tougher terrain such as sand or gravel or when going up and down stairs.
In contrast to other pushchairs the Stokke Xplory has a simple lever next to the rear right wheel that will enable you to lock and unlock both rear wheels at the same time.
Another good feature as is the special arch between the rear wheels that prevents accidental kicking of the pushchair while you are walking with it so you don't have to worry if you have a bigger step.